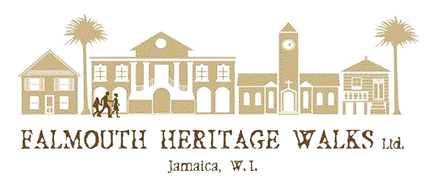 Guided Walking Tours full of history, flavour and intrigue
Falmouth Heritage Walks offers guided walking tours of the historic seaport town of Falmouth, which is located between Montego Bay and Ocho Rios on Jamaica's north coast.  Founded in 1769, this architectural gem features the finest collection of Georgian buildings in the Caribbean, a perfect backdrop for visitors to experience the rich history, cultural heritage and culinary traditions of Jamaica.
The tours operated by Falmouth Heritage Walks are designed for the discerning visitor who prefers small groups, and seeks a rewarding cultural experience, rich with information and interaction.  Choose any one of three tours: –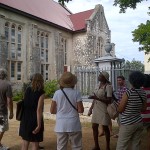 1. Falmouth Heritage Walking Tour                     BOOK NOW
A walking tour that introduces history
buffs to the rich past of the town and
its well-preserved Georgian architecture.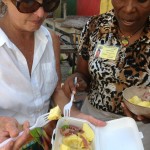 2. Falmouth Food Tour                                         BOOK NOW
A culinary walking tour introducing
the flavours of authentic Jamaican cuisine
through food tastings, seasoned and marinated
in centuries of history.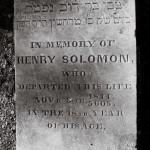 3. Falmouth Jewish Cemetery                            BOOK NOW
An intriguing walk for anyone fascinated
with cemeteries and with an interest
in Jewish history.
The best way to experience the historic town of Falmouth is to explore it on foot

Tour Request Form