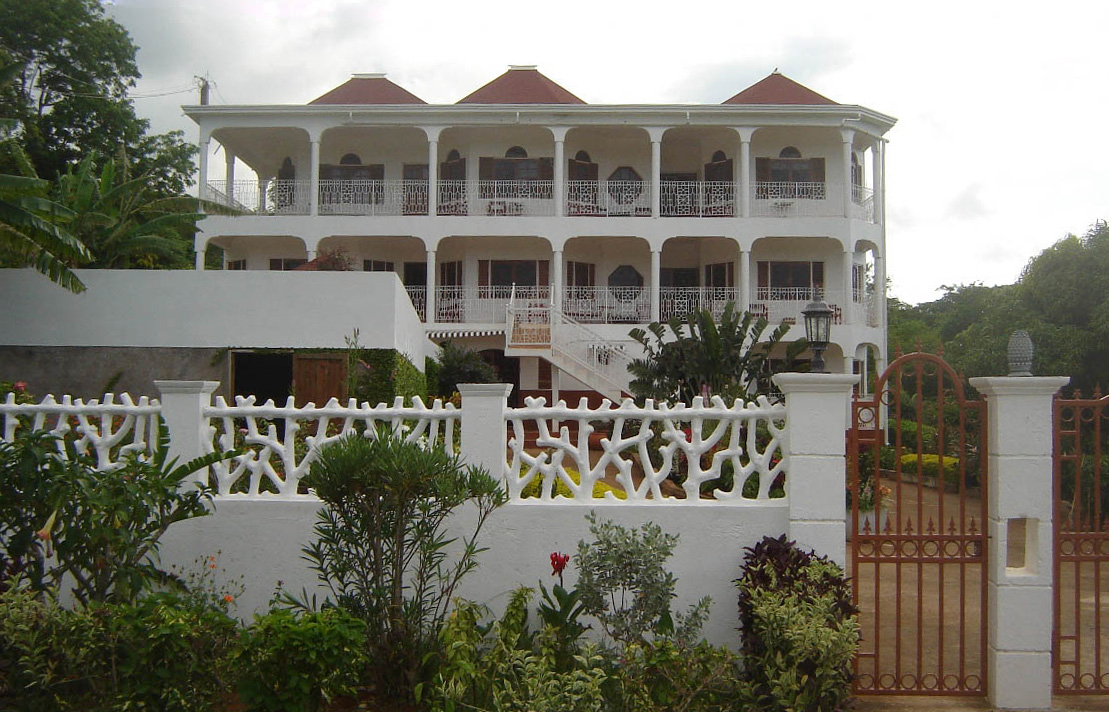 You have heard of a personal touch in services and styles. Well this goes beyond that. Here is personality at a villa. Even the bedrooms have unique names like Lady McGarry, Lord Bumster, Lady Farrell and Queen Victoria Honeymoon Suite.
Villa Victoria is situated in the famous resort area of Silver Sands at the section known as Duncans Bay, just a ten minutes walk from the beautiful Silver Sands beach. It is ideal for a small group of vacationers who want to stay in one private place.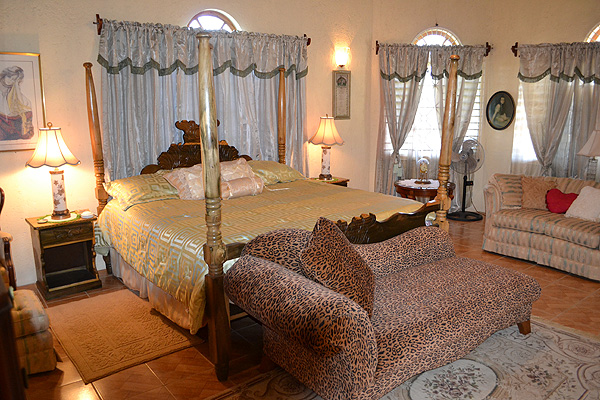 The Honeymoon Suite
This Victorian styled villa has ten bedrooms including a honeymoon suite with private balcony, thirteen bathrooms and powder rooms, a swimming pool, two kitchens, dining area, beautiful living rooms and relaxing areas, an entertainment room with a stage and a bar for functions. Bedrooms on the second and third floors have direct access to the common balconies. It also has daily maid service and an experienced cook.
Villa Victoria is featured in at least one travel magazine such as "Lonely Planet" and "Moon Jamaica." There are also countless of positive guests reviews on the internet.
Transportation is included in all out packages. Excursions start at the door of Villa Victoria to the destinations on your itinerary. Stop at "Down South" in Trelawny for the best prepared fish meals along the north coast. Drive through Falmouth or take a Walking Tour of the town and taste roasted breadfruit, ackee & saltfish, a Jamaican favorite and quite popular among vacationers.
Send us a request