"Private and secure with first class treatment." That is how a guest described Chillin Villas. You will never find another villa in the resort area of Ocho Rios like the Chillin Villas. Chillin townhouse apartments are casually elegant with luxury finishes including granite counter-tops in all kitchens and bathrooms, wood molding and skirting, polished chrome hardware and much more.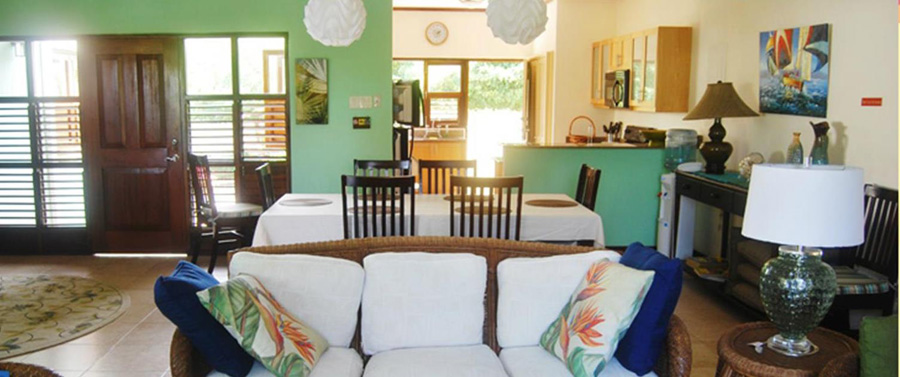 When I saw the property for the first time I wanted to stay there. I booked a group package which includes air travel, hotel and transportation for a group of medical professionals from Florida to stay at the Chillin villas for a week. I escorted them from the airport and when they got there, their expectations were under subscribed by it's beauty, style and welcoming comfort. At Chillin the staff is also a big part of your pleasant stay. Each villa has its own personal helper who cooks for the guests. They prepare great Jamaican meals and at times will drop a surprise meal on their guests.

Chillin is a beautifully landscaped 1 ½ acre property consisting of six 4 bedroom townhouses and six 2 bedroom apartments, a gazebo, a swimming pool with whirlpool, and adequate parking. A short 200-yard walk provides access to an exquisite white sand beach where you can submerge yourself in the waves of the warm Caribbean Sea.

Impulse Travel & Tour Services, along with booking your air travel and hotel, provides excursions to a myriad of attractions and activities anywhere on the island of Jamaica. Some of these attractions and activities are Dunn's River Falls, Dolphin Cove, Mystic Mountain, Margarittaville, Chukka Adventures, Catamaran Cruises, Negril Sunset Tour, Snorkeling, Horseback Riding, Parasailing and many more.