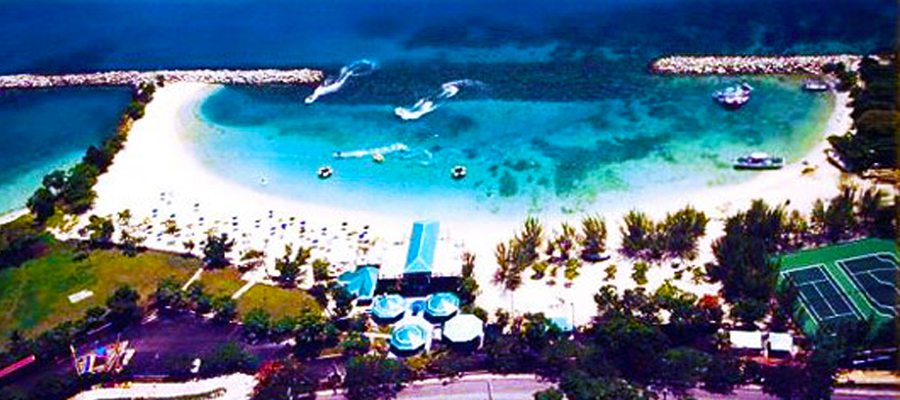 An aerial view of the Aqua Sol Theme Park
Sometime ago I promised my son a day out with dad. So one morning I decided to take him to Aqua Sol Theme Park in Montego Bay. He was so excited he thought time had stood still that morning or I could have caused it to speed up somehow.
Just as Donkey tormented Shriek every half a second in the movie "Shriek" by asking, "Are we there yet?" So did my son that morning, "Daddy is it time to go now?" It so happened that when the time finally came for us to go, four other youngsters were invited to join us.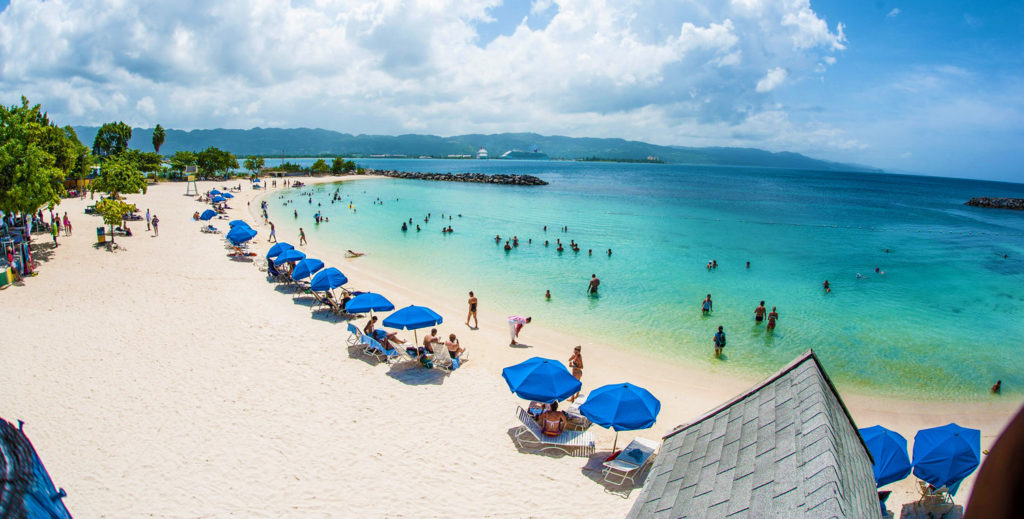 Aqua Sol Theme Park is situated at one end of Montego Bay's "Hip Strip," closest to the City Center. So what is Aqua Sol? First of all it has a great beach. If you are looking for a beach to have fun or just to relax and sunbathe, then Aqua Sol is it. Secondly, there is a variety of land activities on the complex. Thirdly, there is also a wide range of choices of water sports equipment available, some of which are:
Wave runners
Kayaks
Pedal boats
Glass bottom boat
Water trampolines
Banana boat rides
Para-sailing
Snorkeling on the nearby reef
Scuba diving lessons
Jet skis
Guided scuba diving
We paid a small fee to enter the park. After parking, we all stood in the car park trying to figure out what is first. I have to be frank, just looking at what was available, I felt the little boy in me trying to come out. Eventually, after very little effort he won the battle.
We made our way along the beach to see the full stretch of the property. Moving around the grounds with five energetic youngsters proved eventful. We stopped at the lawn tennis and volleyball courts, table tennis facilities, bench games, a children's play area with swings and slides among other things. If you can't play, it is as much fun to watch the games. Water sports enthusiasts will have a wonderful time in the clear blue Caribbean sea on a Jet Ski or Para-sailing.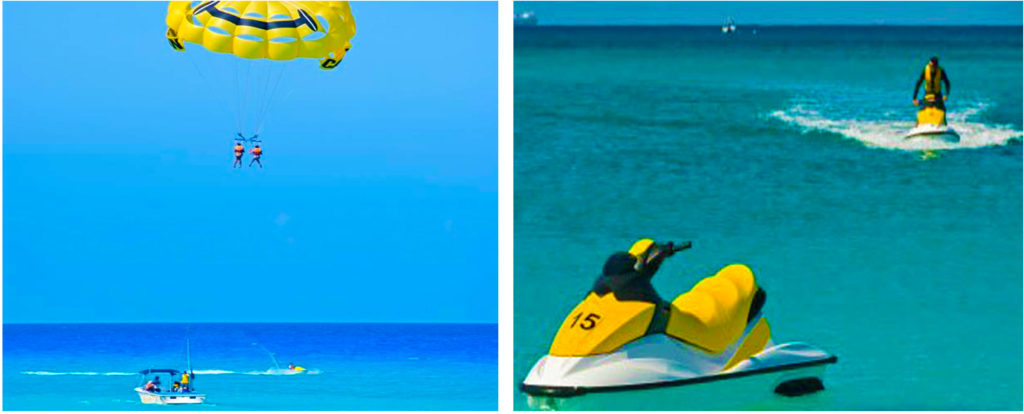 At the food grill we had a choice of real Jamaican jerk chicken, hot-dogs, french fries, ice cream and all kinds of other local foods. The youngsters didn't seem to miss anything that is called food. Sometimes one really wonders where children put so much food.
I was having a soda close to the entrance of the park when I saw a sign which got me all pumped up. GO CARTS!! The park has a Go Cart racing track which featured both single and double seated Honda carts. We rented a few carts and had several rounds on the track. There were mishaps here and there, like getting your cart stuck in a corner and seeing everyone else zipping by. We even created our own competition which lasted awhile. At the end, "IT WAS FUN!" the boy in me shouted.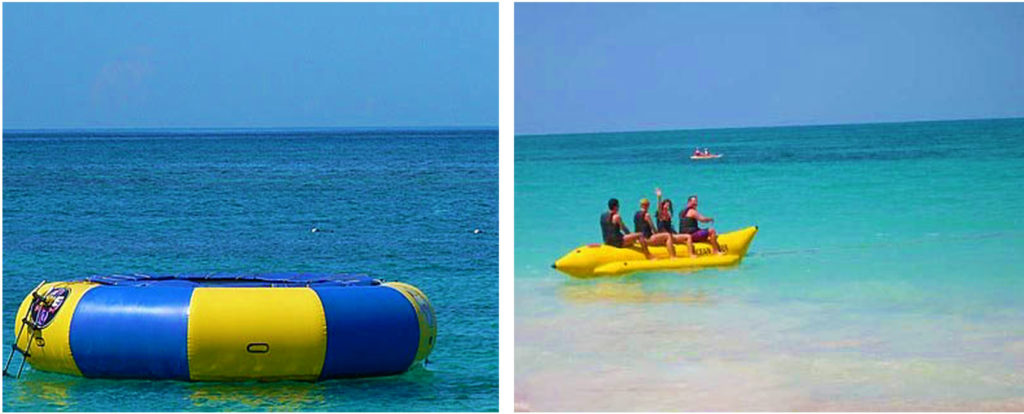 Aqua Sol Theme Park was worth every minute and every dollar spent there. It is a great place for a family-day-out or a group of friends to hang. It is a secured estate with Life Guards and attendants on duty all the time. You could rent a locker to secure your bags if they are getting in the way.  The other amenities the facility had were:
Changing rooms
Toilets
Shower rooms
Chairs and umbrellas to rent
Internet access
Gift shop
Art and crafts store
Children's snack bar
We made our way to the car park, boarded the van then left the park satisfied. About five minutes after we bid – "Farewell Aqua Sol, hope to see you again soon" – almost everyone in the vehicle was asleep. I was left to drive all the way back home without conversation, much unlike the journey to Aqua Sol.