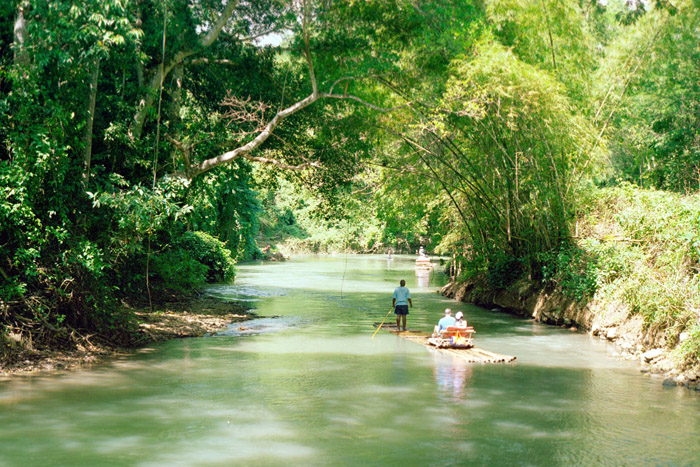 High in the dense, exotic mountain forests of Jamaica runs the Martha Brae River, where visitors can take a step back in time and into legend. Martha Brae River runs rafting trips that are suitable for all ages. Sit back and enjoy the river's exotic beauty as a guide poles your two-seat-, 30-foot bamboo raft along the gentle Martha Brae River. As you glide downstream, you'll see giant mango, breadfruit' and calabash trees, listen to the songs of the tropical birds, and listen more about the Martha Brae River. The three- mile river sojourn takes about 90 minutes.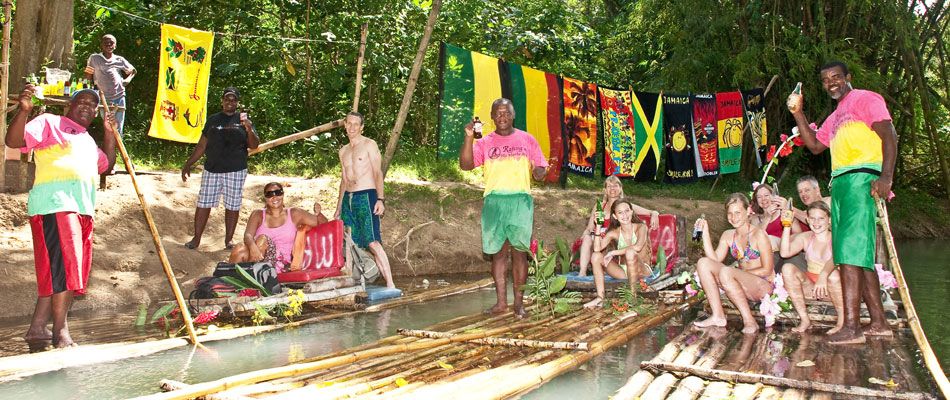 The tour begins and ends at the Rafter's Village in Trelawny . Here you can browse the craters' goods, enjoy a refreshing drink, have a snack or lunch. Martha Brae takes its name from an Arawak Indian woman, According to legend, Spaniards looking for gold forced her to show them where a local gold mine was located. Rather than reveal its whereabouts, she used magic to change the course of the river – drowning herself and the Spaniards. Her ghost is said to still protect the entrance to the gold mine.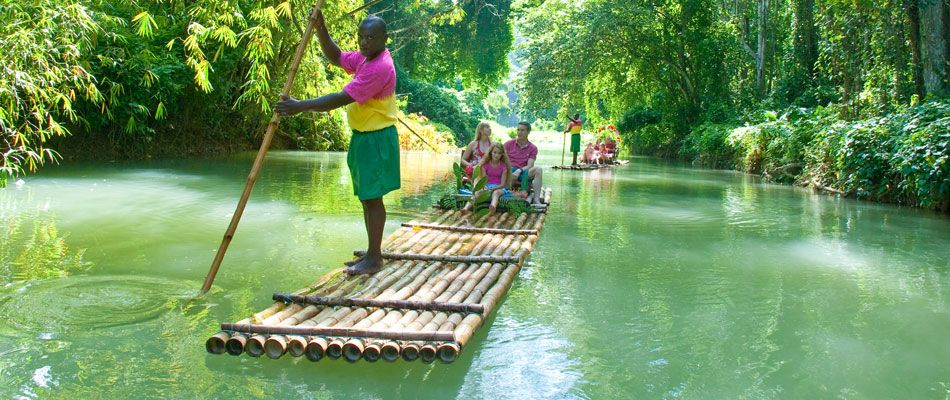 After Rafting on the Martha Brae River you can dine and have a cold Red Stripe beer at Club Nazz Bar and Restaurant located in Falmouth town. It is open during the days and at nights, you can have lunch, dinner or have a drink and relax. They also housed a disco room, chill out spot & while having a beer you can view the town of Falmouth.