Jamaica has a variety of fashions and they are mostly colorful and vibrant. The climate is basically sunny year round. Most of the clothing are mostly cool and soaking in the envious Jamaican sunshine.
Kittana Lavern Smith is a new and upcoming fashion designer. We will see her clothing line and what it is based on. She started her fashion line in 2011 when she started Edna Manley College. The Name of her line is 'Kittay Fashions'. Kittana Smith also known as 'Kitty', born and raised in the parish of Manchester, she attended deCarteret College from 2001 to 2008. Art was her passion while growing up and while at deCarteret College visual arts was her favourite subject. Kittana could be found in the art room during and after school. With the advice of her art teacher, she applied to Edna Manley College of the visual and performing arts in the year 2011.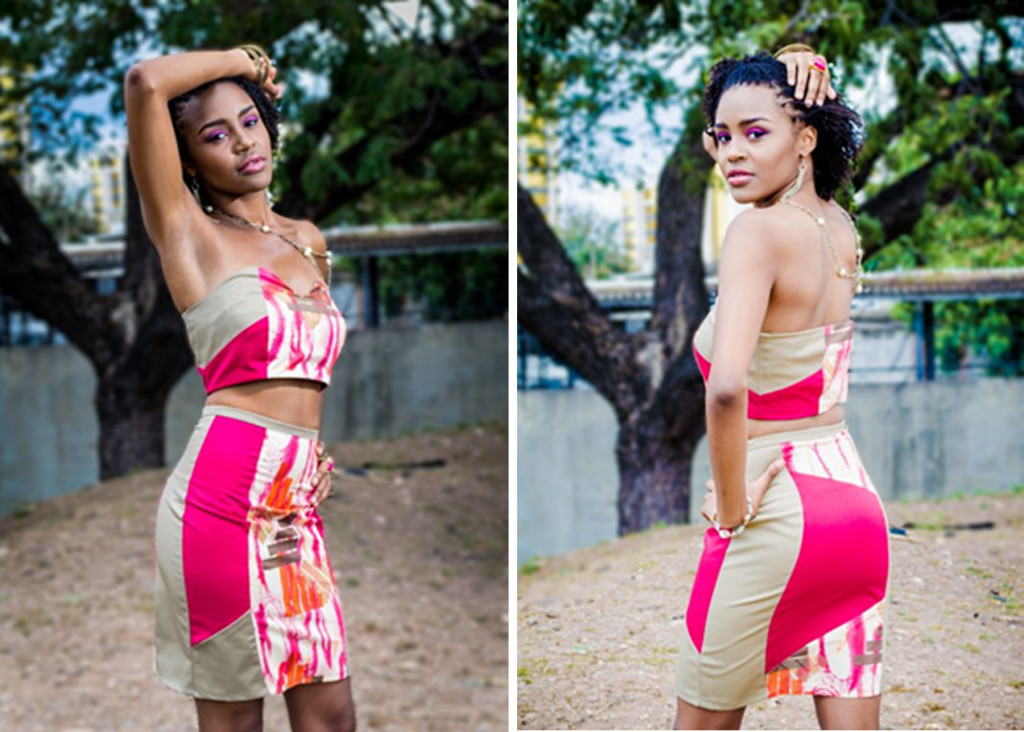 At Edna Manley, Kittana majors in Fashion, while she is great at painting and drawing her love for fashion surpasses the rest. Kittana's main focus is designing for the Caribbean female body. Her clothes are almost always fitted, allowing enough ease of movement.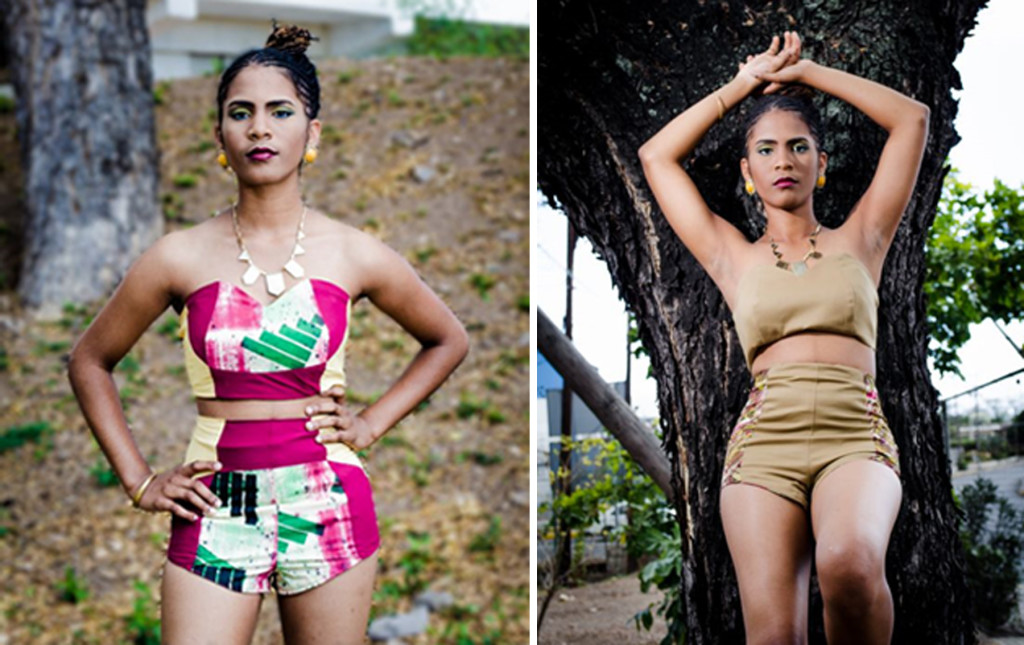 Her designs allow for a little sex appeal but just the right amount to not limit the designs to a specific age group. Her formal wear demonstrate a lean towards casual and semi- casual features, most of which are reversible and can be worn on both sides. The most significant feature of her pieces is that they are 'culturally' appealing, she draws her inspiration from the Jamaican atmosphere, numerous art movements and theories as well as various African cultures (especially, for herself made pattern). Her fashion pieces are bold, vibrant, colorful, intricate, playful and strong.