It is fun traveling in a group. There is usually much to talk about after you return home. We know that planning a group vacation can be tedious. That's why at Impulse Travel & Tour Services we help you plan and organize all aspects of your group travel. We will work with you in making your group travel plans a reality. There are added benefits when you let Impulse Travel take care of your group travel to Jamaica. We host your groups as our guests and our team will see to it that your stay on the island is treasured and was well worth it.
We have the resources in well trained agents, tour guides and drivers who are also experienced in handling large groups. Impulse Travel is primarily a groups' travel business and was setup out of my own experiences traveling for years to other countries in groups. So we understand your needs as a group traveling to another country. Whether you are a group of families or friends traveling with little children, teachers or college students traveling for education or adventure, vacationers, religious teams, or medical teams offering charitable services and needing their equipment to clear a head of time, we are here to help you.
Give us a call or send us a Group Inquiry Request and we will setup you package, give you a quote and suggest a daily excursion itinerary. Our packages include air travel, hotel accommodations and total ground transportation in Jamaica.
You will be happy when we handle your group travel to Jamaica.

Tell us what your travel needs are and let us make it a reality.
Displayed quotations are based on departing from selected cities in the United States.
PACKAGES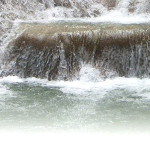 Ocho Rios –  In the Garden Parish of St. Ann
8/days 7/nights (All Inclusive)
The famous Dunn's River Falls | The legends – Kingston | Play with Dolphins.

Historical Journey – See the Past by Exploring Historical Sites
8/days 7/nights
Jamaica's First Inhabitants | St. Ann's Bay – The Making of History | Explore the Ruins of a Famous 16th Century City | Marcus Garvey – National Hero.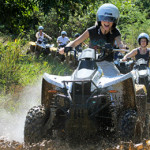 Adventure – ATV Touring | Blue Mountain Hiking
8/days 7/nights
Discover Jamaica. See the hidden treasures of her country-side and the Blue Mountains, while taking the plunge into clean, energetic fun – fun – fun. Are you up to it?                                                                                                                                                                                       more…