"What Are The Best Kept
Secrets Of Jamaica?"
"Best kept secrets of Jamaica?" There are several fascinating places we found when we set out hunting "Secret Treasures" across the 4,442 square miles island of Jamaica. This took us to unique attractions, hotels, villas, hidden cottages, historical sights and beaches. We spent time with interesting Jamaican people and heard their stories.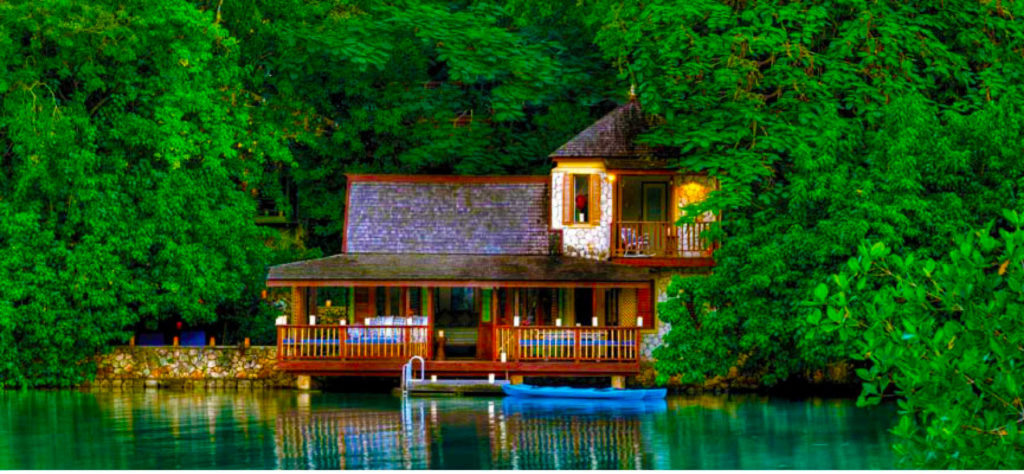 Ian Flemming – Golden Eye Hotel
One of a Kind Experience
On dark, dry nights Moonie takes groups of people out on his boat "Jodiann" to the "Luminous Lagoon" in Falmouth Jamaica. The guests go there to see the fishes glow brightly in the dark, with streams of light surrounding them as they move about searching for food.
I have seen this natural occurrence many times. The slightest stirring of the sea caused the water to glow with a bluish green florescent light. Only four places in the world this natural occurrence have happened and his spot in Jamaica glows the brightest.  If you take a dive at nights there, everyone close by will see you very clearly under the water.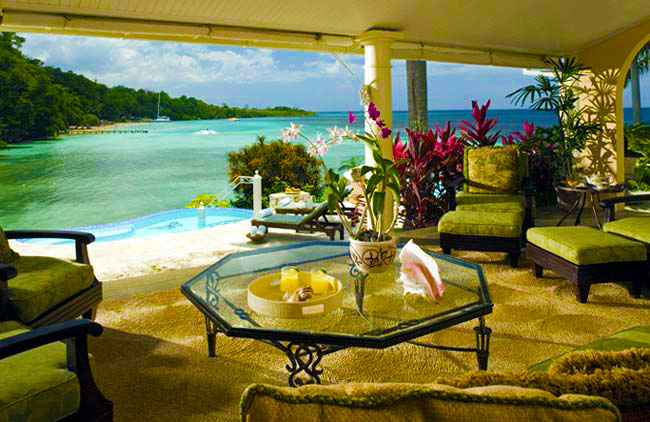 I have been to a few Caribbean islands but there is nowhere like Jamaica. "Come and experience Jamaica, everywhere else is almost paradise."
Fall In Love With The Culture
Sometimes I can't help but think how famous this little island is globally. The Jamaican culture, beaches, music and other natural attractions, along with the flavorful nature of its people, have had the world aching for more of this "Tallawah" Caribbean isle. The response; a thriving tourism product that sees millions of visitors arriving yearly by airplanes and cruise ships.
Visitors arrived here eager to get a taste of the Jamaican experience. You will definitely enjoy a place like Jamaica. Whether you are a low budget traveler or the rich and famous, a party fan or need perfect peace and quiet, Jamaica is it. With numerous places of attractions, hotels, resorts, private luxury villas and other types of accommodations, Jamaica is a true get-away for everyone.
As you walk along the "Hip Strip" in the tourist capital Montego Bay, Jamaica music – Reggae, greets you. Bob Marley music is preferred when you stop at one of the many souvenir and gift shops, sport bars, gaming lounges, restaurants and beaches.  Reggae is passionately known worldwide. That's the legacy of the late Bob Marley who brought Reggae music to the rest of world. Because of this and Bob's own unique talent, musical style and charisma, the title, "The King of Reggae." was unofficially conferred on him.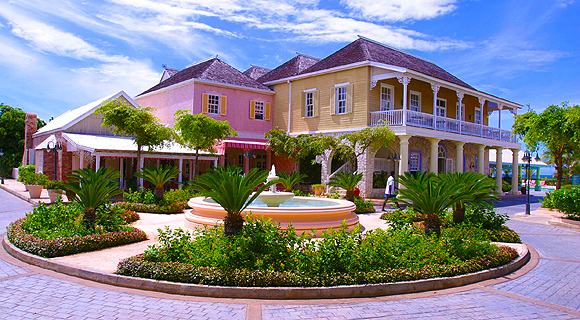 Georgian Style Resorts
Evidence of Jamaica's Past Life Litters The Island
Jamaica has such visibly rich heritage. This has caused whole towns like Falmouth, Spanish Town and Port Royal to be declared national heritage sites. Why not? The St. Peter's Anglican Church, the oldest church in the western hemisphere is in Falmouth. There are whole blocks of private homes constructed using Georgian style architecture. This town was featured in the Guinness Book of Records for the best laid out town in the Caribbean.

Chukka Adventures – Horse and Carriage Used for Tours in Falmouth
You can take a trip to Church on Sunday in Falmouth. The regular Sunday worship services at the old Anglican Church takes you back into 17th century London. Falmouth is a town with a strong British colonial spunk. Do a walk through and have a chat with the Custos and you will understand. Even remnants of canon guns are preserved in the old barracks. These guns were used centuries ago to protect this once busiest shipping port town. The old barracks is now used as a primary school.
An Island Built For Tourism
The old Falmouth pier has been rebuilt and greatly expanded to allow the docking of the world's largest cruise ship, the Oasis of the Sea.  The pier also accommodates other cruise ships which come to the port of call. On February 17, 2011 the mega liner Voyagers of the Sea, docked at Falmouth carrying 3,000 passengers. The passengers disembarked and flooded the town square of Falmouth for the grand reopening of this cruise shipping port.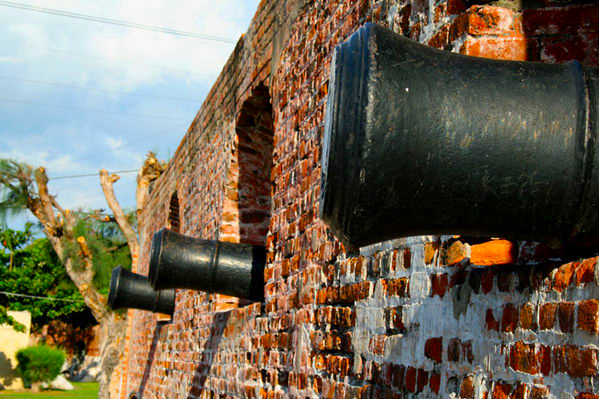 Remnants of the Fort at Port Royal
The stamp of Spain is on the old capital Spanish Town, just a few miles north of Kingston, the nation's capital city. This is where the Spaniards settled in the 1400s. If you travel to Spanish Town, in an instant you could not help but feel like you are in a small town in Spain.
What's so special about Jamaica? "Everything," says Terry, a many times visiting and enthusiastic tourist who adopted Jamaica as her own. "You just can't get enough, I love it here."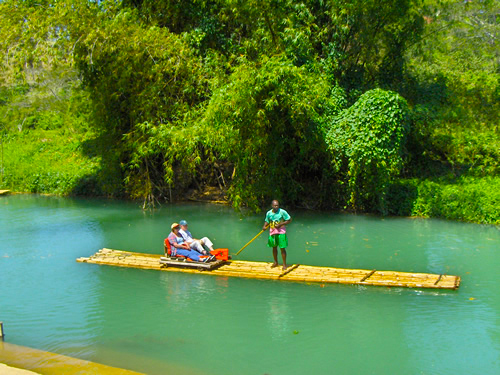 Rafting on the Martha Brae River
You can stop over a few days by the north and west of the island and you will see that Jamaica beaches are ghastly beautiful. Actually, some stand out more than others. You may go to Negril's West End to enjoy the island's longest beaches. Negril boasts the much talked about seven mile beach. Not to mention the most spectacular sunsets you'll ever behold.
Why Not?
"You can laze on a sailboat or in a hammock on one of the popular beaches, sipping your favorite drink with good company. Allowing the beautiful Negril's setting sun to massage your mind as it seduces the adjacent clouds to display wondrous works of art, while it does the wave dance and slowly creeps below the horizon."  – Stratford –

That experience certainly breaks the monotony of getting stuck in traffic and viewing stop lights every evening.
YOU SHOULD BE HERE!